I have come to realise a pattern in my past few years.
It happens to be a series of one type of things that I do, and I do a lot of that for the year. For example, 2018 was "writing blog posts" year, wrote more than 50 blog posts. 2019, "the reading books" years, read 36 or so books that year. 2021, again a lot of writing that year, 2022, "insane traveling" year.
TL;DR
When I started this year, I was aware of one travel that was going to happen, for sure. It was the one that involved me moving to a different country to work. However, there was so much more in store than what I expected.
It felt like telling Covid that enough of your shit.
The point is, I ended up traveling to all the countries that I would think about traveling to, one day. And I wouldn't have been writing this proudly, if it was not work-related. All of the travel was tech related. And what can be better than that?
Started the year with speaking at my favourite conference — ngIndia, and the energy was crazy since it was happening now after covid. Knowledgeable speakers, getting to know people.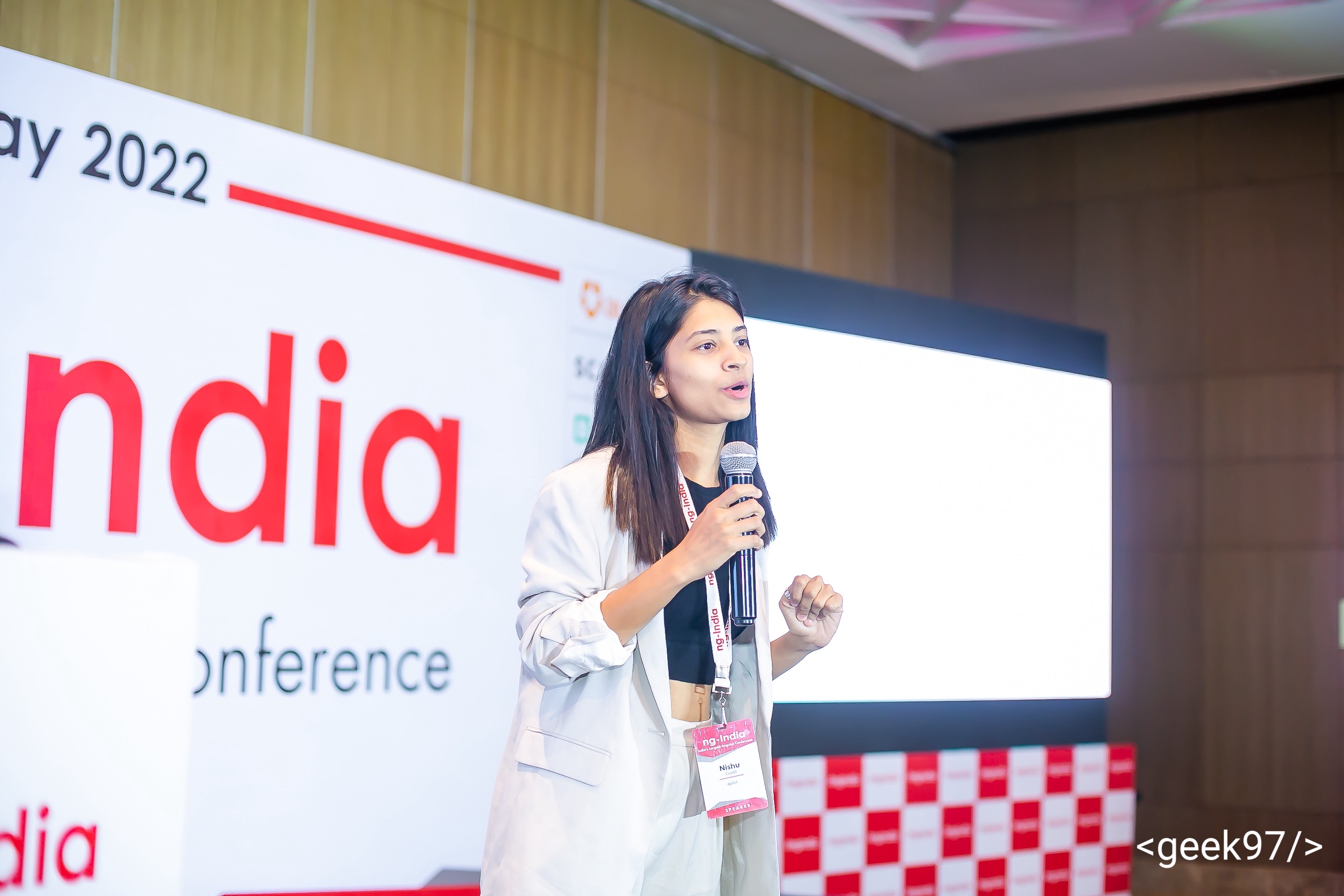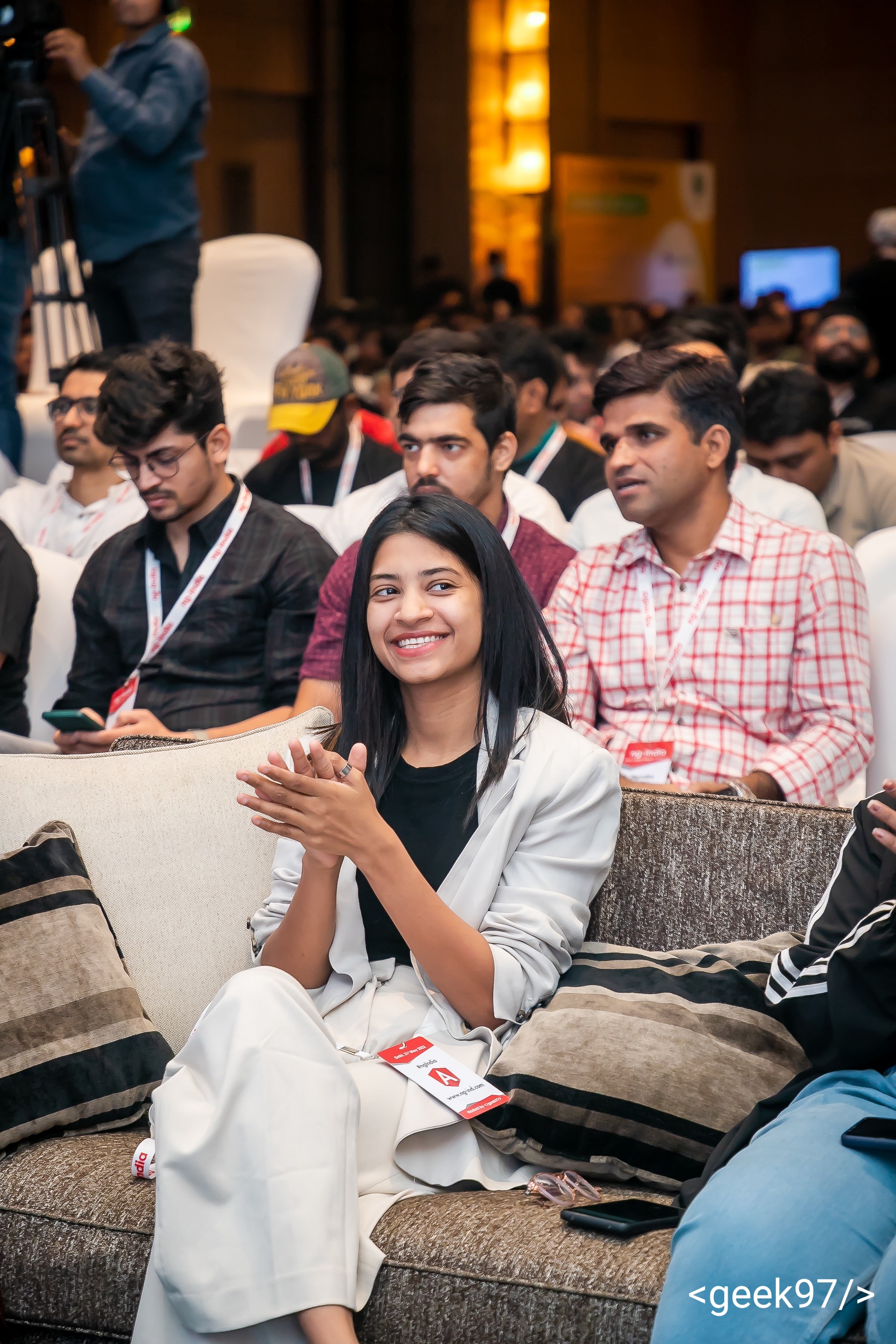 I joined epilot beginning of this year which involved lots of learning and working with amazing people and in the best work culture one could have.
One important thing I realised was:
"A company is really doing something right, if even its engineers talk about the product (bigger picture) with as wide eyes and great passion as the founders."
And I see this at epilot everyday and this inspires me so much to have such a culture at my own company, someday.
Like I mentioned in the beginning, this year was so much traveling and I am going to write small interesting instances from all my trips here, so I can come back later to this and smile.
Started with me traveling to the company summit in Germany which involved a week of fun with colleagues. This was when I got to know that. a beer CAN cost less than water sometimes if you are in Germany 🙂 Also saw, the team that parties crazy also achieves crazy.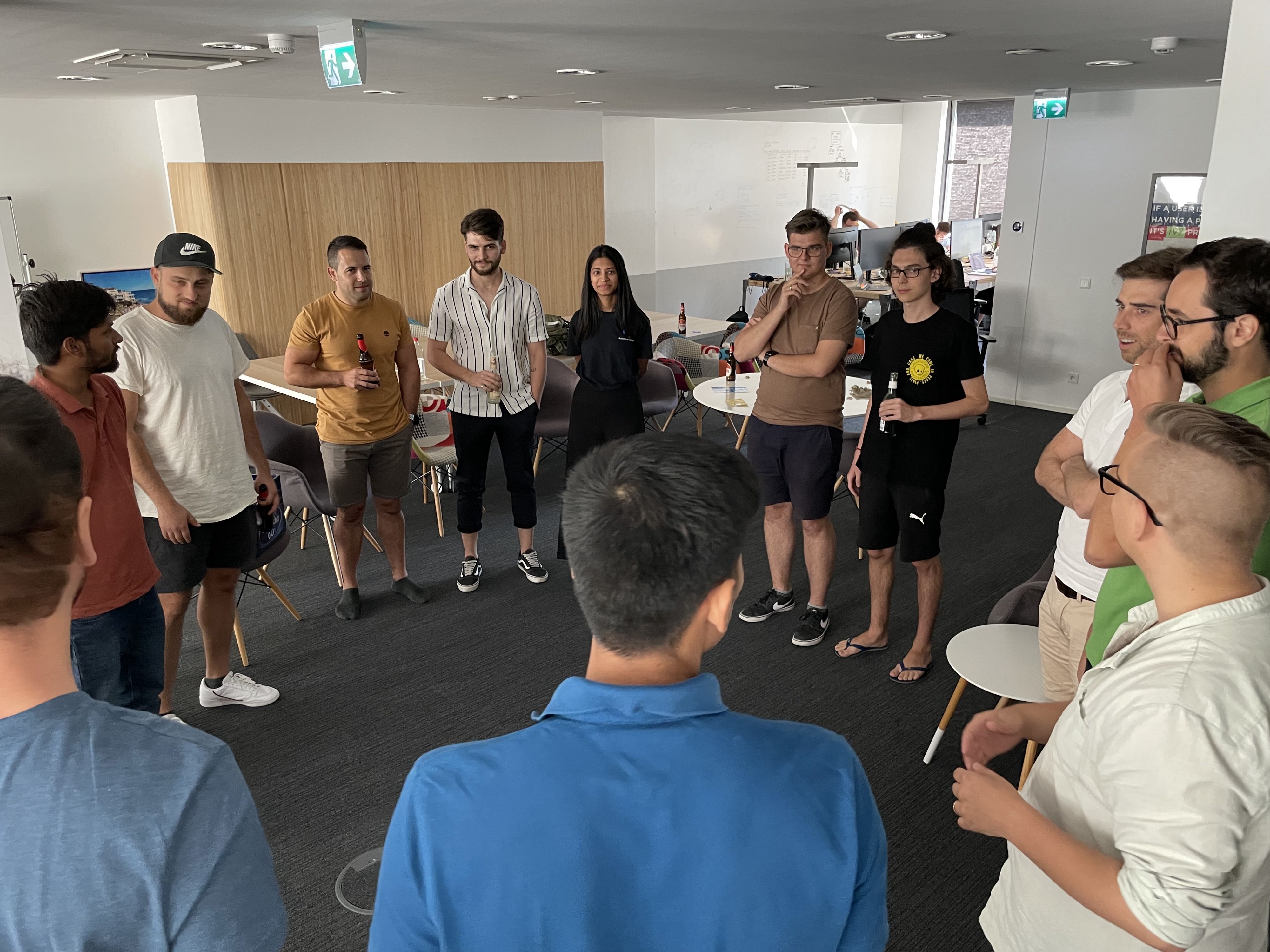 And before it starts sounding like an epilot appreciation post, I should also mention the amazing time I had at the GDE summit in Leh Ladakh. All the Google developer experts coming together after covid, meeting in person, doing activities, playing games, was exactly what was needed after those two dreadful years.
September brought the wave of travel and never stopped until December. I moved to a new place here in Köln, and the next day I was traveling to Romania already for a web talk at Devfest Craiova about JavaScript Surprises. It was a one day event meeting amazing developers followed by a wonderful day out in the city.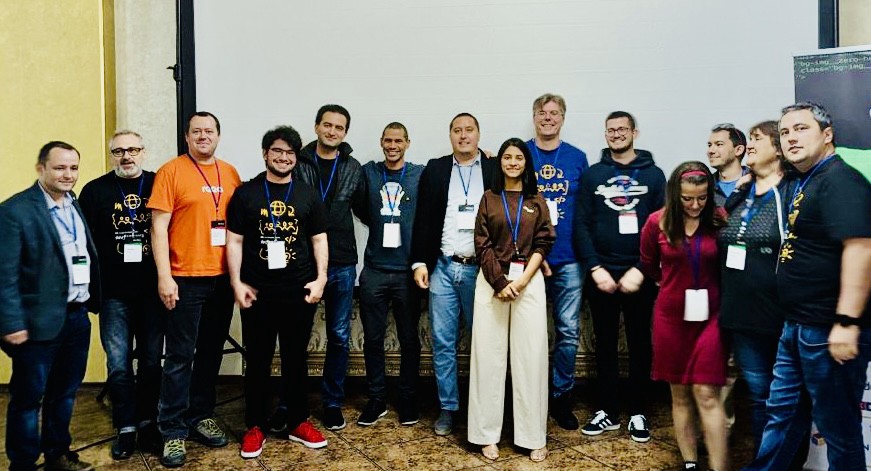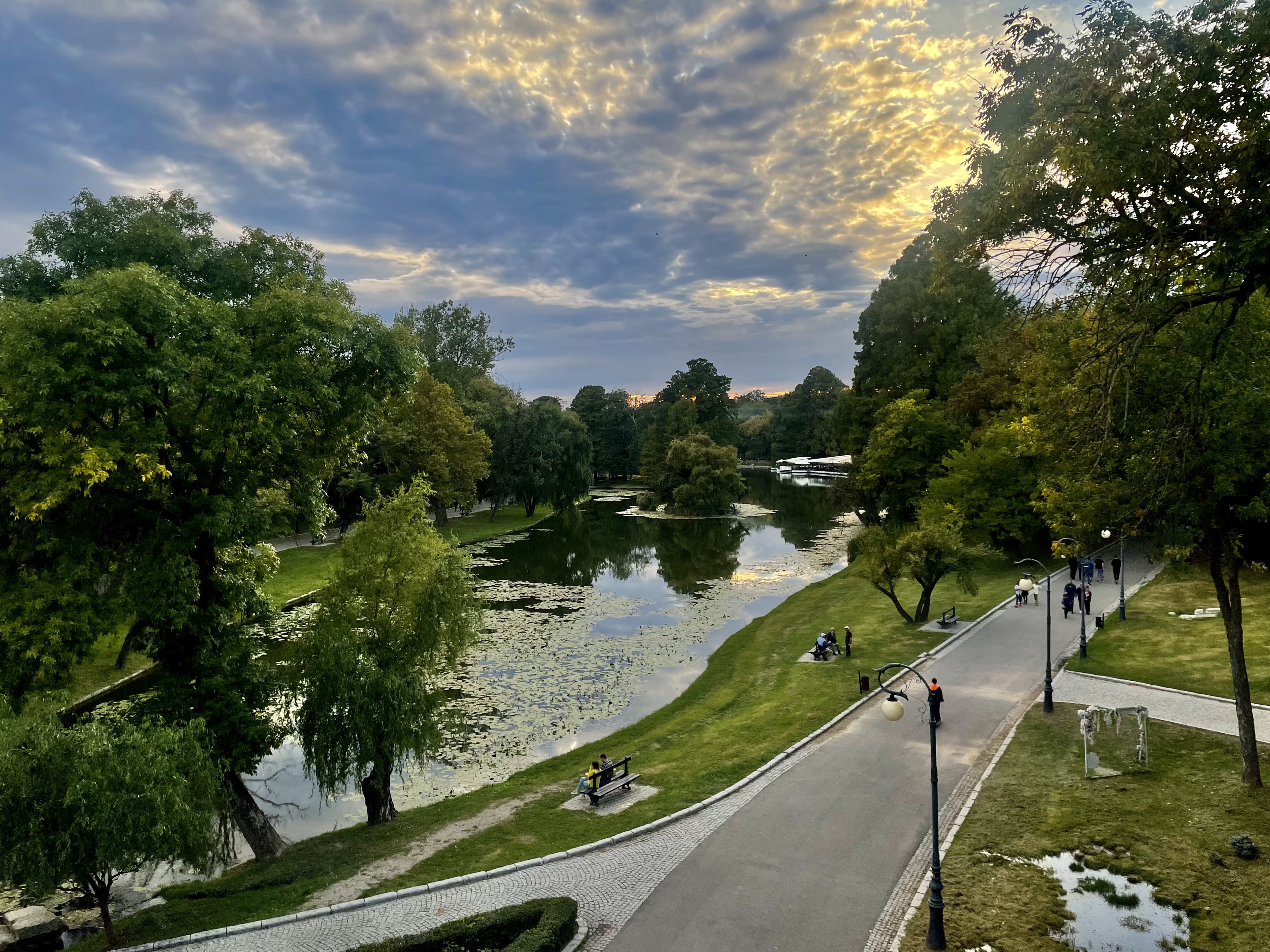 Visited the Nicolae Romanescu Park, the largest natural park in Eastern Europe, apparently. I think the highlight of the Romania trip would be the Papanași that I had and the Sârbă dance we did at a get together dinner event.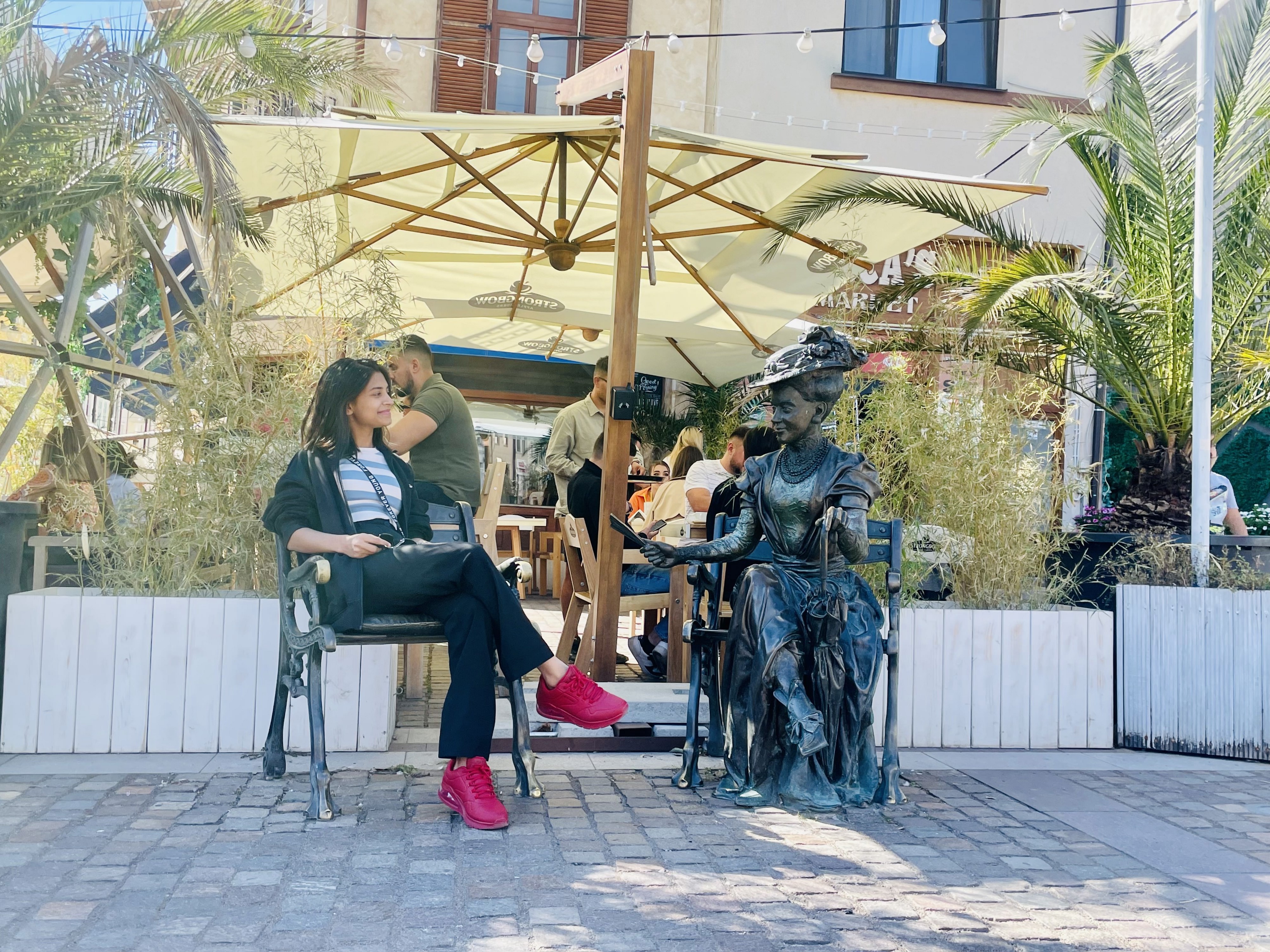 This was followed by a surprise opportunity to visit the Firebase Summit in New York as an Angular GDE. And New York is a dreamy city until you have visited it at least once. This was great fun as well with fellow GDEs exploring all the touristy stuff — Times Square, Wall street, Helicopter View of the city, Brooklyn bridge, Statue of Liberty, Cruise tour, Summit One Vanderbilt etc. The highlight has to be the event venue which surrounded The Little Island.
Next was a talk at JavaScript Poland in Warsaw, which was a trip full of learning. Attending workshop on Qwik, learning about Partytown, Solid.js and reactivity conversation with Ryan, Streaming concept and Out of Order streaming, etc. The highlight would be meeting Dariusz after 3 years of meeting him for the first time in ngIndia and the beautiful JS Poland stage.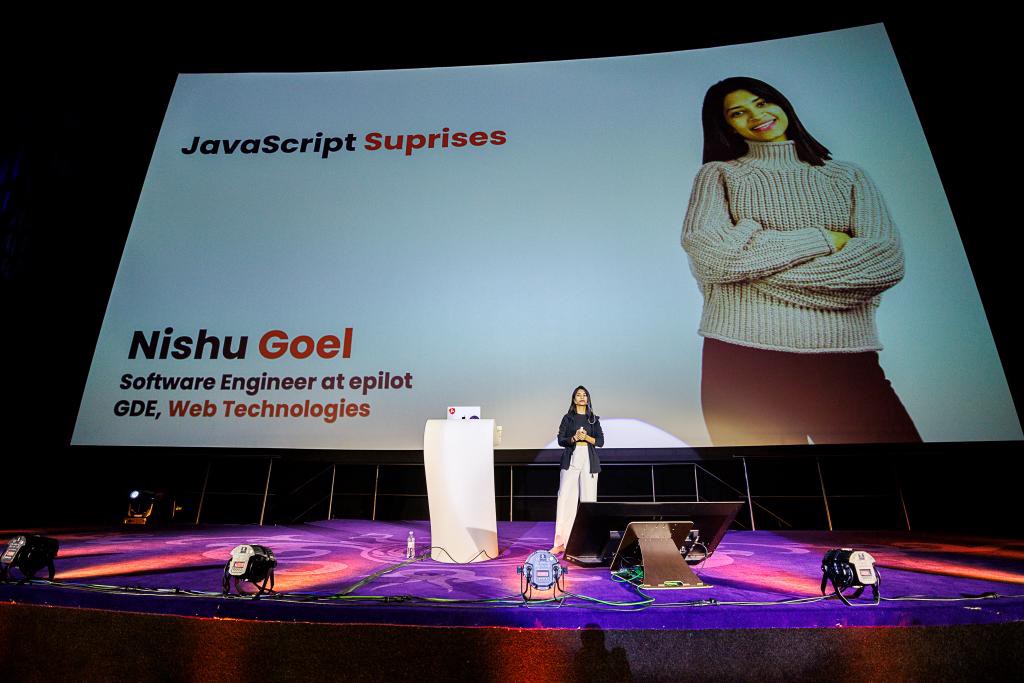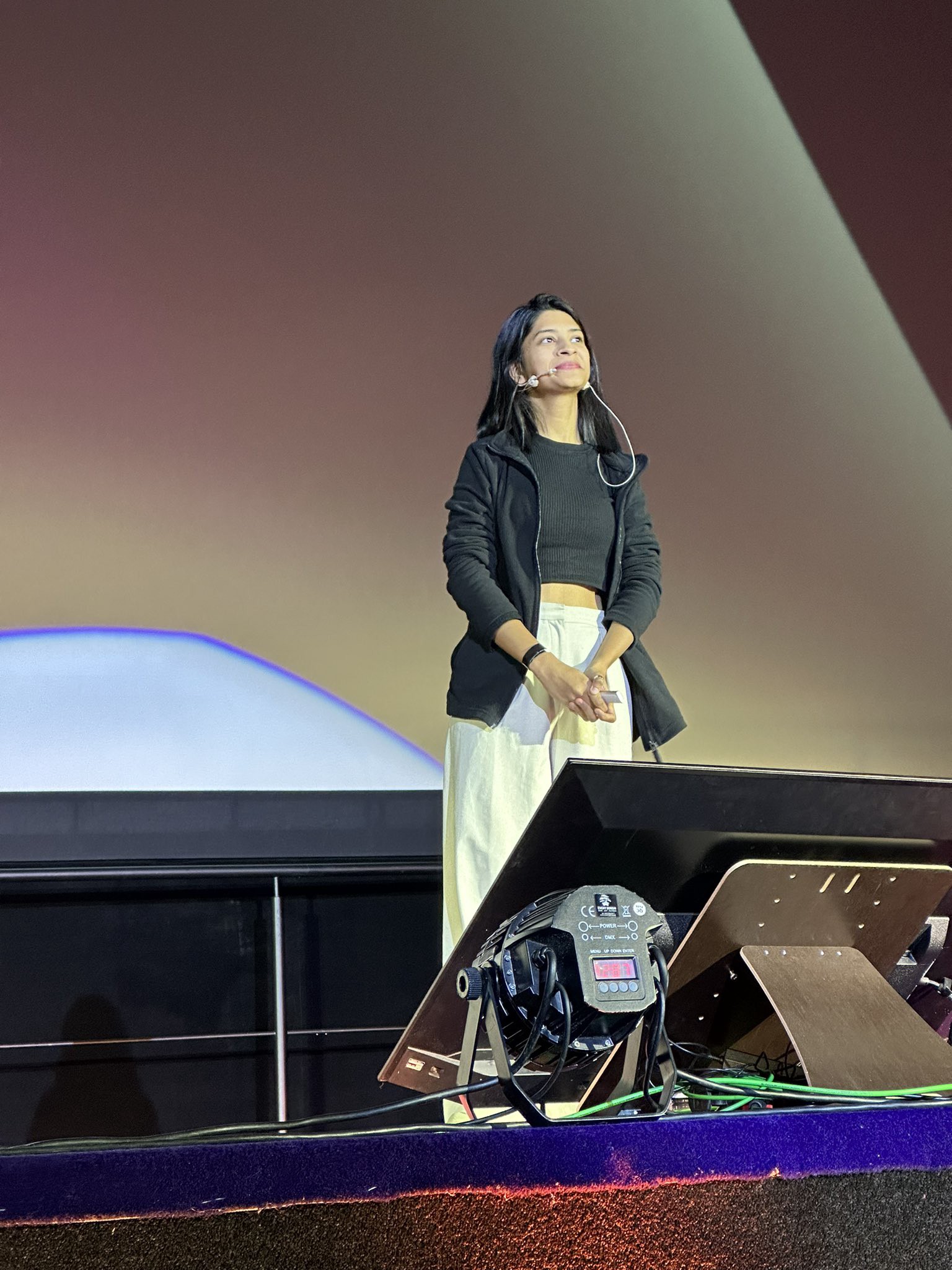 Had a work vacation planned in Vienna, Austria in November and boy, the city is beautiful. We stayed at a hostel called Jo and Joe which had a creative element to it. We walked around the city and I got to see the first snow of the season there as well. The highlight of the trip was really just enjoying, playing with colleagues, winning the Dart game, but cluelessly 🙂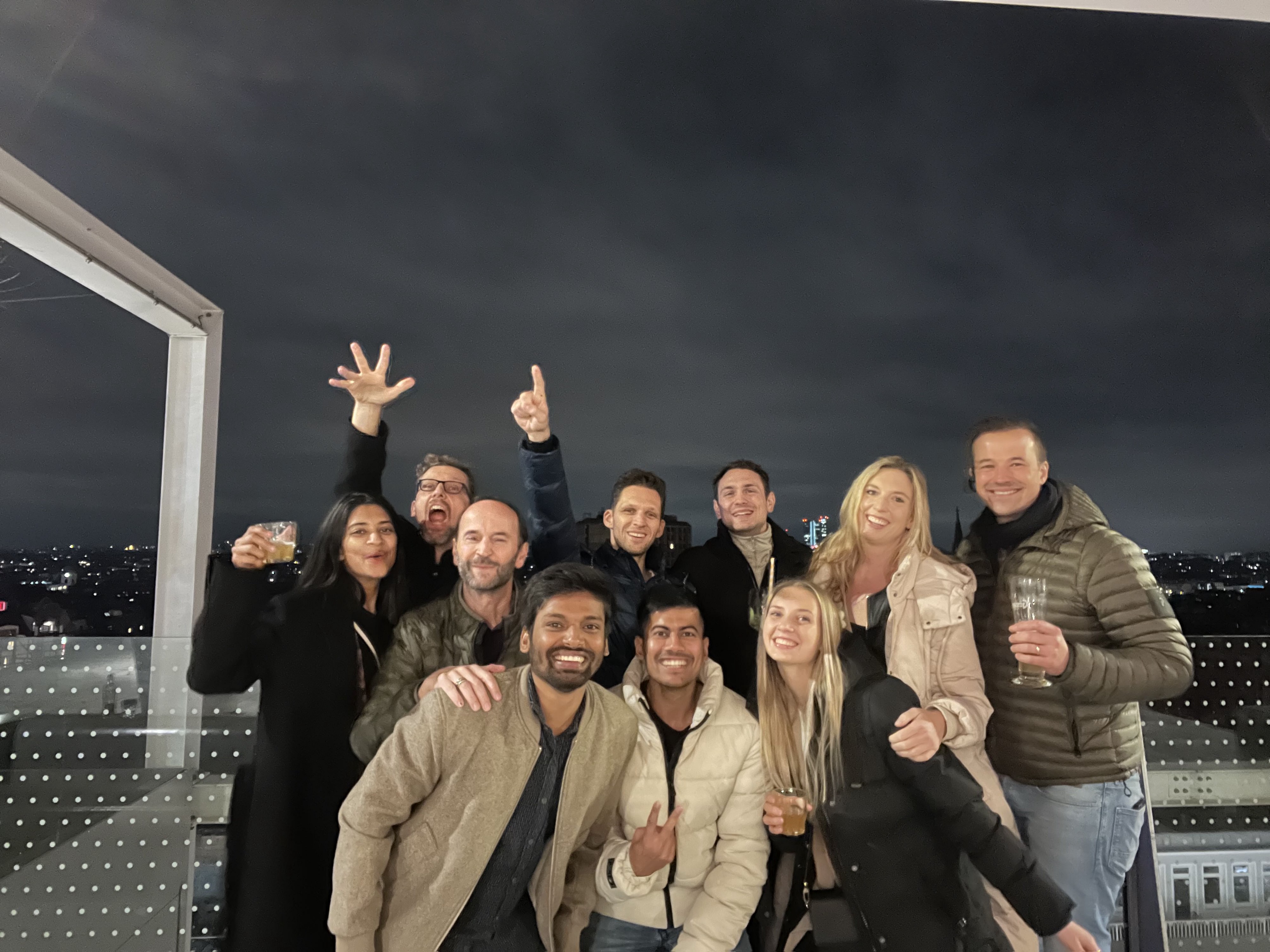 Last but not the least was the trip to London for another Devfest event. This as quite unexpected as I had visa issues until two days before the travel, but ended up working out a day before, and how could I miss it then. Shared about JavaScript Memory Usage at Devfest London, again followed by a day out in the city, again some touristy stuff, but also great conversation with fellow speakers.
I happened to be in London during Christmas and that in itself is the best highlight, but there were so many. It snowed there making it even more beautiful, sitting in those London special red buses. Walking around the city and having important conversation with a friend was what made it all worth.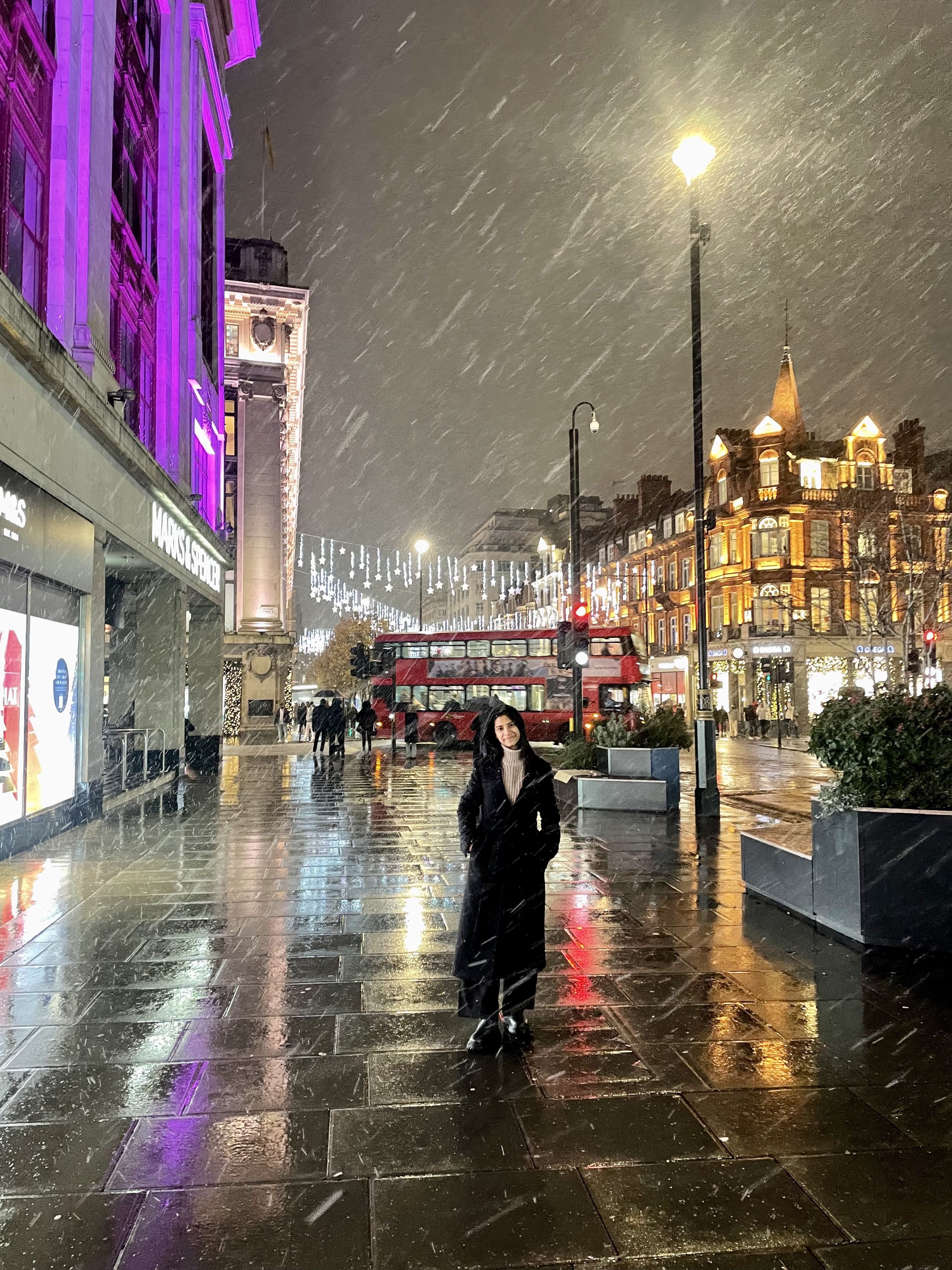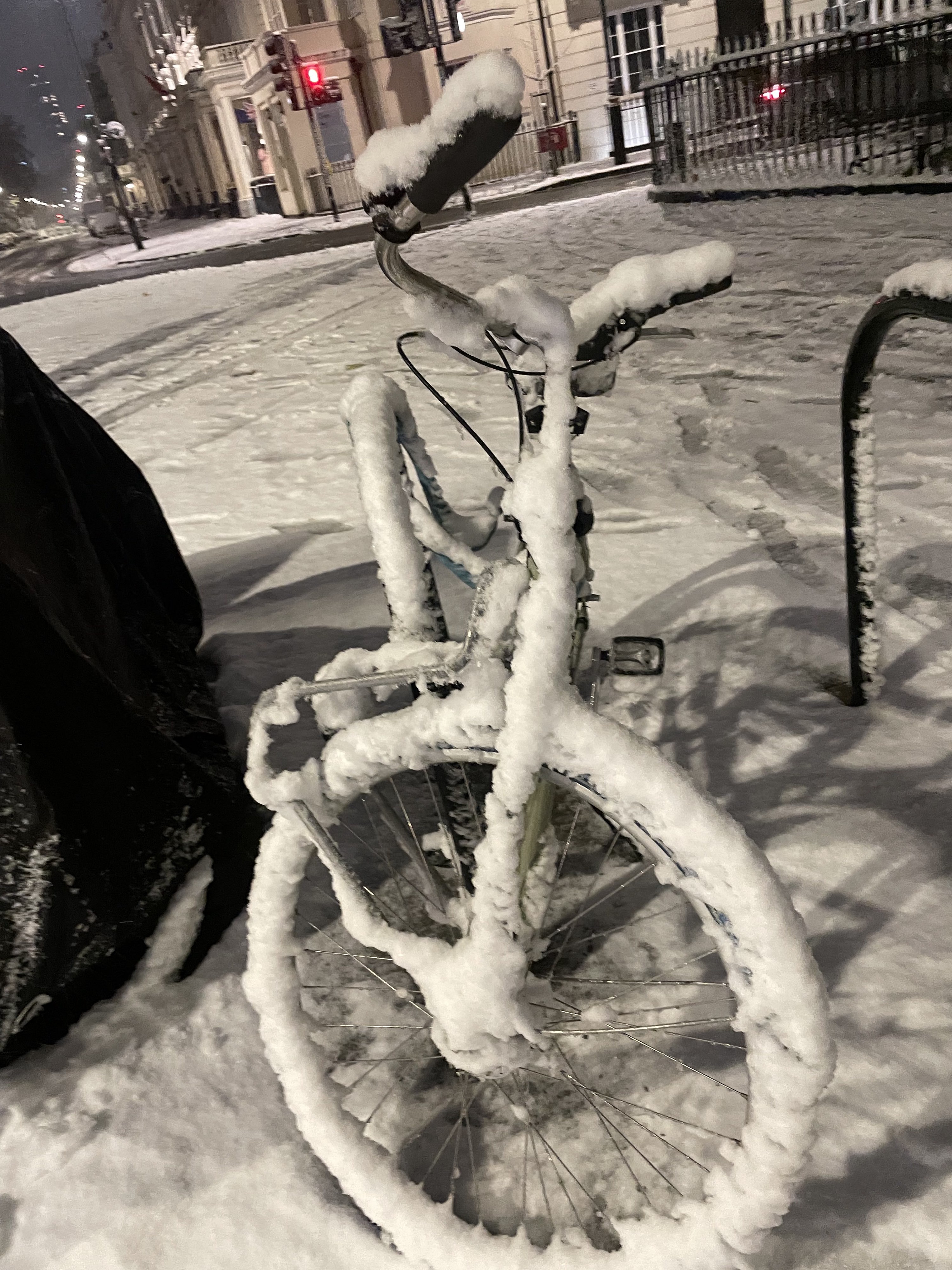 You know how when we realise a pattern, it is no more fun to still let it going. We, at least I like to see if the pattern can be broken and can something good come out of it. I think, I would really not want this year to be a series of one kind of thing.
Would really like it to be a mix of all kinds of things I like to, need to do, with the right amount of balance, consistency etc. Looking forward to writing, reading, creating more value this year. 🙂
Also, moving is quite an adventure. We introduce new music, food, culture, and new habits in general to our lives, sometimes language as well. Example being, 😀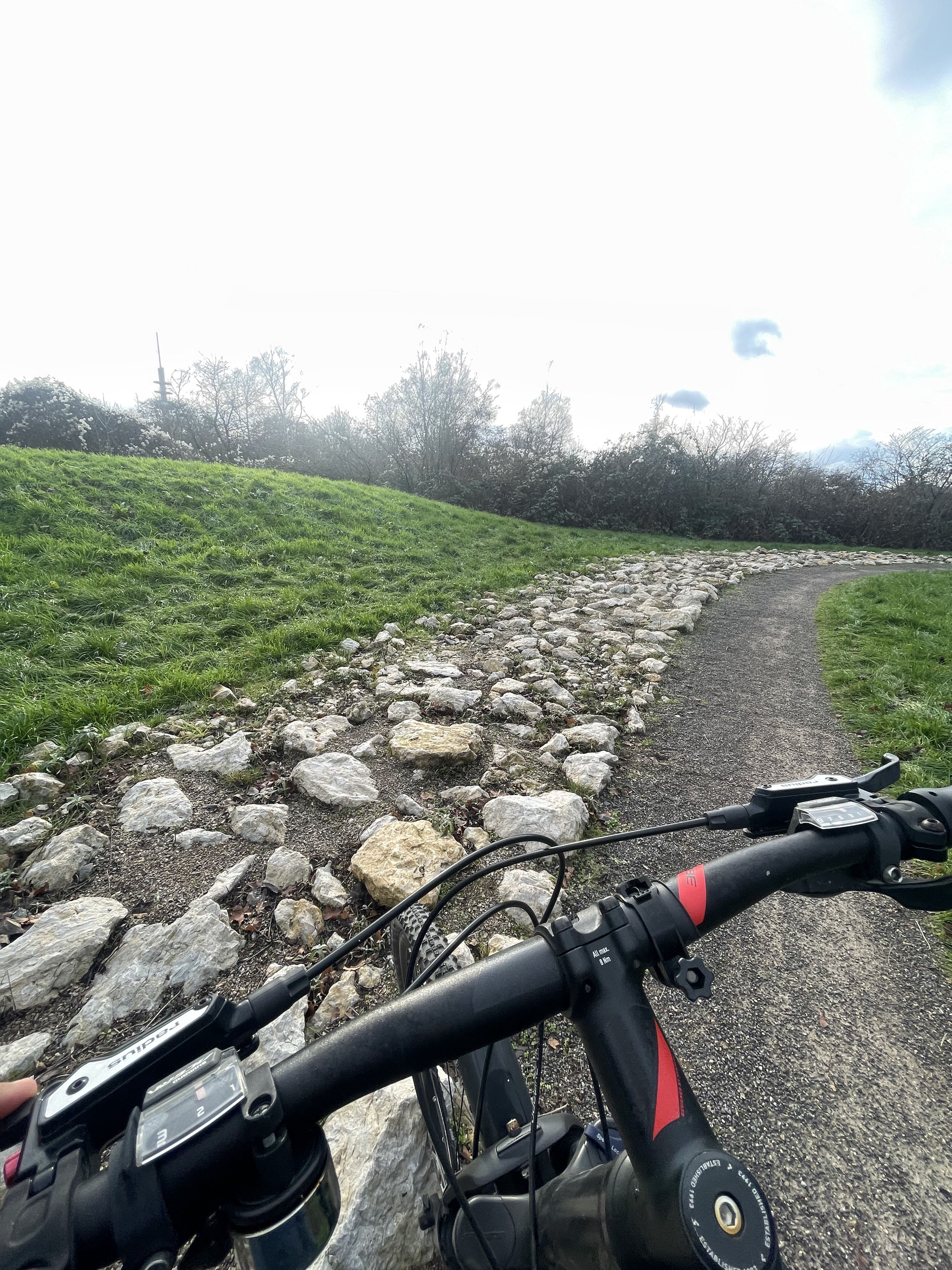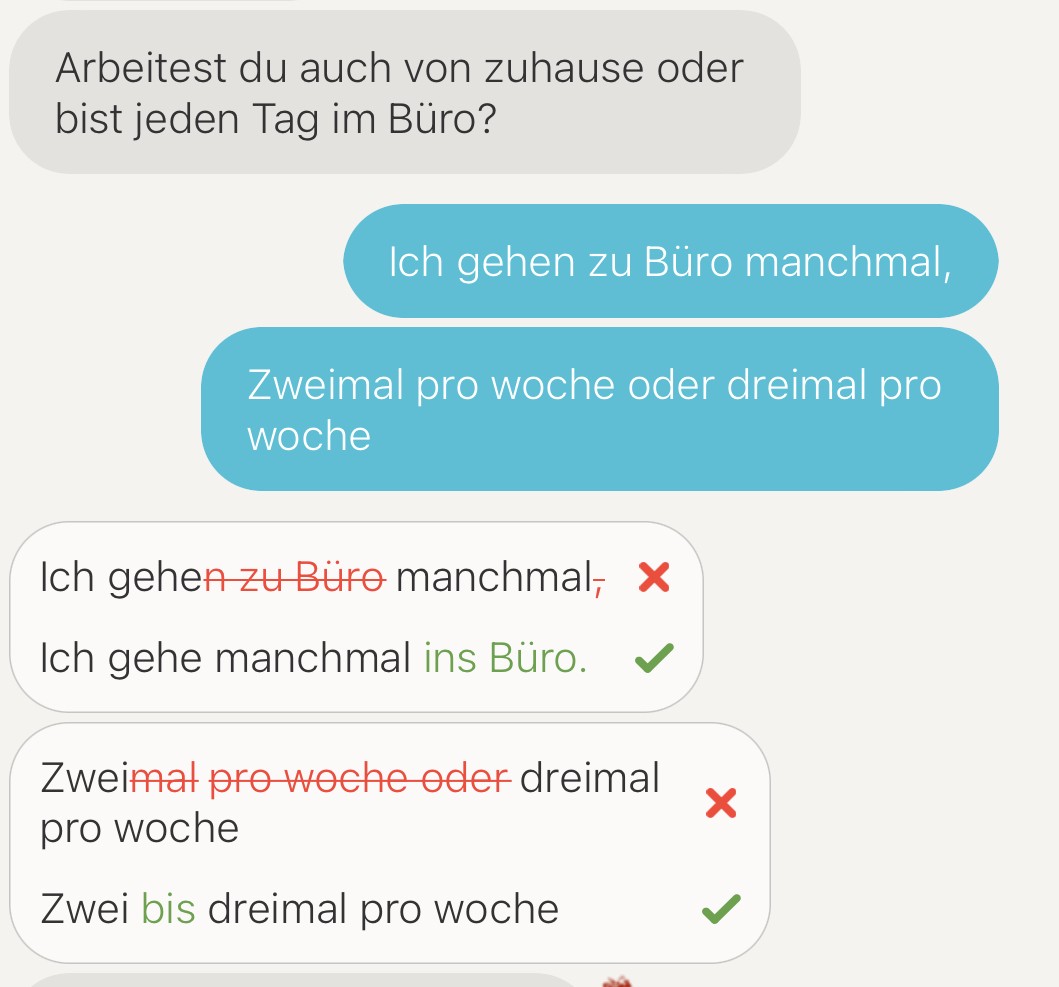 Some talks:
– Devfest London
– JS Poland
– Devfest Craiova (recording)
– Devfest Bangalore
– ngIndia (recording)
– Web Directions — Global Scope
Some slides:
– microFrontends
– JavaScript Surprises
– Understanding JS memory Usage
Some writings:
– Breaking up long tasks — Perf Calender
– Dabbling at epilot
– Unraveling the Web
– Svelte-i18next
Some books read:
– The midnight library
– The T-shirts I love
– Thinking fast and Slow
– AI 2041
– The Bitcoin Standard
etc.
Prost! 🍻